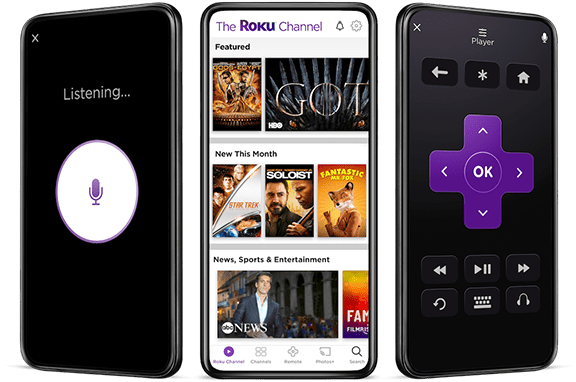 At Vididio, we offer a comprehensive suite of services ranging from Roku and Fire TV channel development to creating custom channels. We also have a diverse portfolio of our own information and entertainment TV networks.
If you aspire to broaden your video audience reach, we invite you to connect with us. Let's explore the expansive opportunities that await.
With years of experience in building and hosting websites, providing diligent maintenance and regular updates, we've carved a unique niche in the digital landscape. Our expertise in web programming has propelled us into the realm of mobile app development, creating a seamless integration with the entertainment world.
Our credentials include creating TV channels for platforms like Roku and Amazon Fire TV, amongst others. With hundreds of millions of people using these devices for entertainment, we've successfully introduced our own programming to stellar results. We are poised to help you achieve similar success with seamless, frictionless integration.

A Solid Team
Our team is our strength. From your initial contact through to project delivery, we treat our clients as valuable partners. Every step of our process is designed to make your experience with us exceptional and rewarding.

A Solid Plan
In need of a compelling, effective website design? We're here to turn your vision into reality. Mobile-friendly, fast-loading, SEO-optimized – these aren't just buzzwords to us, but commitments we bring to life for you.

A Solid Result
Our focus is on delivering tangible results that positively impact your bottom line. We strive to attract clients who can truly make a difference in your business.
Subscribe to
our newsletter
Stay updated with the latest news and exclusive promotional offers from Vididio. Subscribe to our newsletter below.